Accutane (also known as Isotretinoin)
The Most Powerful Drug for Acne
Accutane is also known as isotretinoin in the US, and roaccutane in the UK. There are many versions of it available to the public.

Studies Show Success

In most cases, a one-time four to six month treatment of will clear acne entirely or greatly reduce it.

It's effectiveness cannot be ignored, and the FDA has recognized the drug for being one of the greatest acne drugs in over the last 20 years and that it "is the only drug that has the potential to clear severe acne permanently after one course of treatment" (Source: FDA Consumer magazine, March-April 2001, http://www.fda.gov).

This does not mean that you will never break out again. There is the possibility your acne could still return. If another course of Isotretinoin is necessary, there should be ample time between courses to allow the body rest from the drug.

Nodular and Severe Acne

Isotretinoin is one of the best treatments for severe and nodular or cystic acne. How does accutane work? Click here to find out. (Source: Seminars in Cutaneous Medical Surgery, September 2001, pages 162–165).

Why Accutane is not Aggressively Prescribed to Patients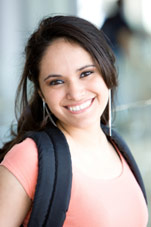 Some believe that Isotretinoin really is the ultimate cure for acne and feel that the public is largely misinformed about its potential side effects.
The main reason doctors are hesitant to prescribe this medication is mostly because of the risk of birth defects in unborn babies. The prescription rate of this drug, is in fact, higher for men than for women.

Even so, risks cannot be ignored. This powerful medication can cause serious accutane side effects. Always discuss with your doctor how severe your acne is, and if the possible benefits would outweigh the possible risks.

WARNING!: Do Not Buy Accutane (Isotretinoin) Over the Internet

Never buy this medication over the Internet because you'll miss critical safeguards in place to protect your health.
It has special safety restrictions on how it is distributed to the public.
Drugs you buy from a foreign Internet source are not FDA-approved, and aren't subject to the FDA inspection of manufacturing facilities.
(Source: http://www.fda.gov/cder/drug/infopage/accutane/default.htm)
How should I take Accutane?


Evaluate your acne first with your doctor to decide if you really need this drug.
Follow your doctor's instructions. If you don't understand, make sure you clarify them with your doctor.
You'll get a 30-day supply at a time. Your prescription should have a yellow sticker on it. If not, call your doctor.
Take every dose with a full glass of water and swallow without biting or sucking the capsule.
Take it twice a day with food or milk to maximize results, unless otherwise stated by your doctor.
Finish all of the prescribed drug for you even if your symptoms start to improve. Your acne may get worse initially, but then it should improve. It may be as long as two months before you see any improvement in your skin. For some people, another course of treatment might be necessary.
Due to the serious side effects that may occur with the use of this medication, do not share it with anyone else.
Store at room temperature away from moisture and heat.
Your doctor should be performing blood tests during treatment to monitor any possible side effects.
What happens if I miss a dose?

As soon as you remember, take the dose. If it's too close to the next dose, skip the missed dose and only take the next regularly scheduled dose. Don't take a double dose of this medication.
What happens if I overdose?

If you overdose, call emergency medical help right away. Symptoms of an overdose include:
vomiting,
abdominal pain,
flushing of the face,
inflammation of the lips,
headache,
dizziness,
and clumsiness.
What should I avoid while taking Accutane?
Avoid the following:
Vitamin supplements containing vitamin A.
Donation of blood for at least 1 month after the end of treatment. This could harm a pregnant woman and her baby.
Use of hair removal systems like waxing, dermabrasion, or laser treatment until six months after completing the treatment. Your skin will be susceptible to injury and scarring while on the drug.
Sunlight or UV rays. Your skin's sensitivity to sunlight will increase, and you could get a severe sunburn.
Driving at night if you have decreased night vision. This is one of the potential side effects while on Accutane. Impaired night vision in patients has known to occur suddenly at times.
What can I apply to my skin while on Accutane?

You can use alpha hydroxyacids daily to help prevent small irritations after a course of the treatment.
Looking for alternatives to Accutane?

Check out other
acne product reviews to find out if they can help you find an alternative to this drug.
Want more information on isotretinoin? Sign up for my free newsletter.