Oats
by K.Vidya Marar
(India)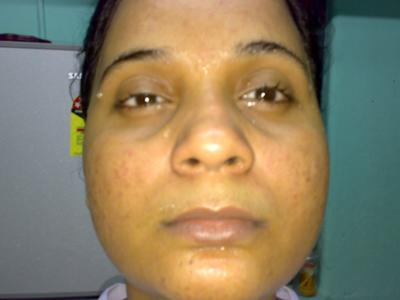 Oats as a home treatment for acne
I started applying oats by grinding oats with a few drops of water, and now my acne has increased even more. Please suggest how should I should use it. I am sending my photo. Do recommend a good remedy please.


Yvette's reply:
There are a couple ways to use oats to treat acne.
1. Grind the colloidal oats into a fine powder. Mix with lukewarm water, and apply generously to your face. Rinse with warm water and gently pat your face dry.
2. Cook the oats and let it cool to a lukewarm temperature. Then apply to your face like a mask. Once the oats dry, rinse off with lukewarm water. Pat dry.
If you find that your skin is reacting to the oats after a few days, I would recommend you stop using the oats. Instead, try applying lemon juice to your face, if you prefer an all natural method.
Find out about my lemon juice remedy here
.